CONCERTS
Music Director Brian Wright introduces the season
We've a particularly fine set of concerts for you this season, featuring some of our favourite young international soloists. Cellist Maxim Calver plays Shostakovich's brilliant 1st Cello Concerto, while master violinist Benjamin Baker, returning for a fifth time to MSO, brings Samuel Coleridge-Taylor's increasingly popular Violin Concerto along with Vaughan Williams' iconic The Lark Ascending. Mathilde Milwidsky, who impressed so much last season as a last-minute substitute, returns to play Sibelius's exciting Violin Concerto. And there are also MSO debuts for acclaimed Jordanian-Palestinian pianist Iyad Sughayer in Beethoven's mighty 3rd Piano Concerto, and a superb Israeli clarinettist Jonathan Leibovitz in both Mozart and Debussy.
MSO will be kept on their toes with classic symphonies by Brahms and Schubert, the ultimate romanticism of Rimsky Korsakov's Scheherazade, great English works by Holst and Elgar, and Bartok's spectacular Concerto for Orchestra.
There are also delightful overtures by Smetana, Wagner and Mendelssohn and, I'm very pleased to say, a contemporary piece composed by our principal bassoonist, Philip Le Bas, his Yuki-Onna ("Snow-Woman" - an orchestral ghost story).
For further information about Brian Wright visit brianwright.co.uk
Click here to download our brochure
2 December 2023
Benjamin Baker
Violin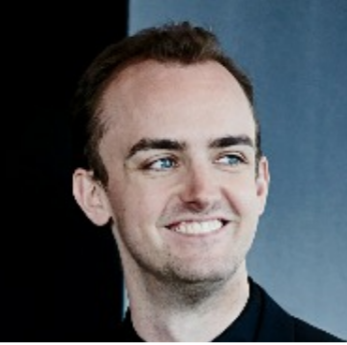 Holst - The Perfect Fool
Coleridge-Taylor - Violin Concerto
Vaughan Williams - The Lark Ascending
Elgar - Falstaff
A splendid concert of English music! One of our favourite violinists, New Zealander Benjamin Baker, on his fifth visit to MSO, plays both Samuel Coleridge-Taylor's passionately late-romantic Violin Concerto and Vaughan Williams' much-loved The Lark Ascending. To start we've a delightful suite of ballet music from Gustav Holst's opera The Perfect Fool. And to finish there's Elgar's superbly crafted "symphonic portrait" of Shakespeare's Falstaff. Elgar said he particularly enjoyed writing it, calling Falstaff "one of my best works".
Click here to download a flyer for this concert
14 October 2023
Maxim Calver
Cello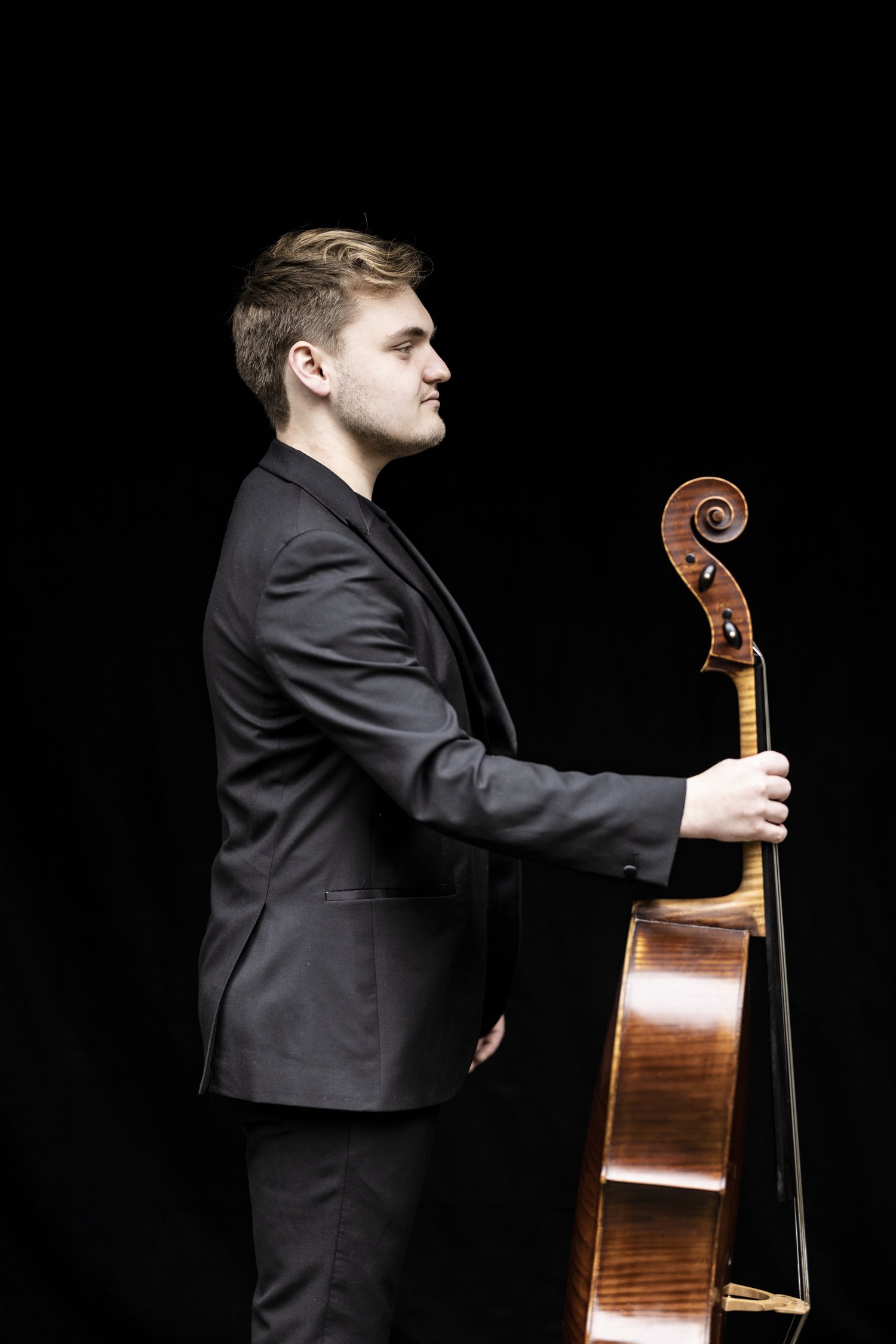 Smetana - Overture, The Bartered Bride
Shostakovich - Cello Concerto No.1
Brahms - Symphony No.1
This is the third visit to MSO by the outstanding young British cellist Maxim Calver. He plays the exciting 1st Cello Concerto by Shostakovich, one of the summits of the cello repertoire both emotionally and technically. Either side are Smetana's brilliant Overture, The Bartered Bride and the great 1st Symphony by Brahms. Overwhelmed by the legacy of Beethoven's nine symphonies, it took Brahms half a lifetime to compose one of his own. Magnificently constructed, Brahms eloquently combines elements of classicism and romanticism.
Click here to read a review of this concert
3 February 2024
Mathilde Milwidsky
Violin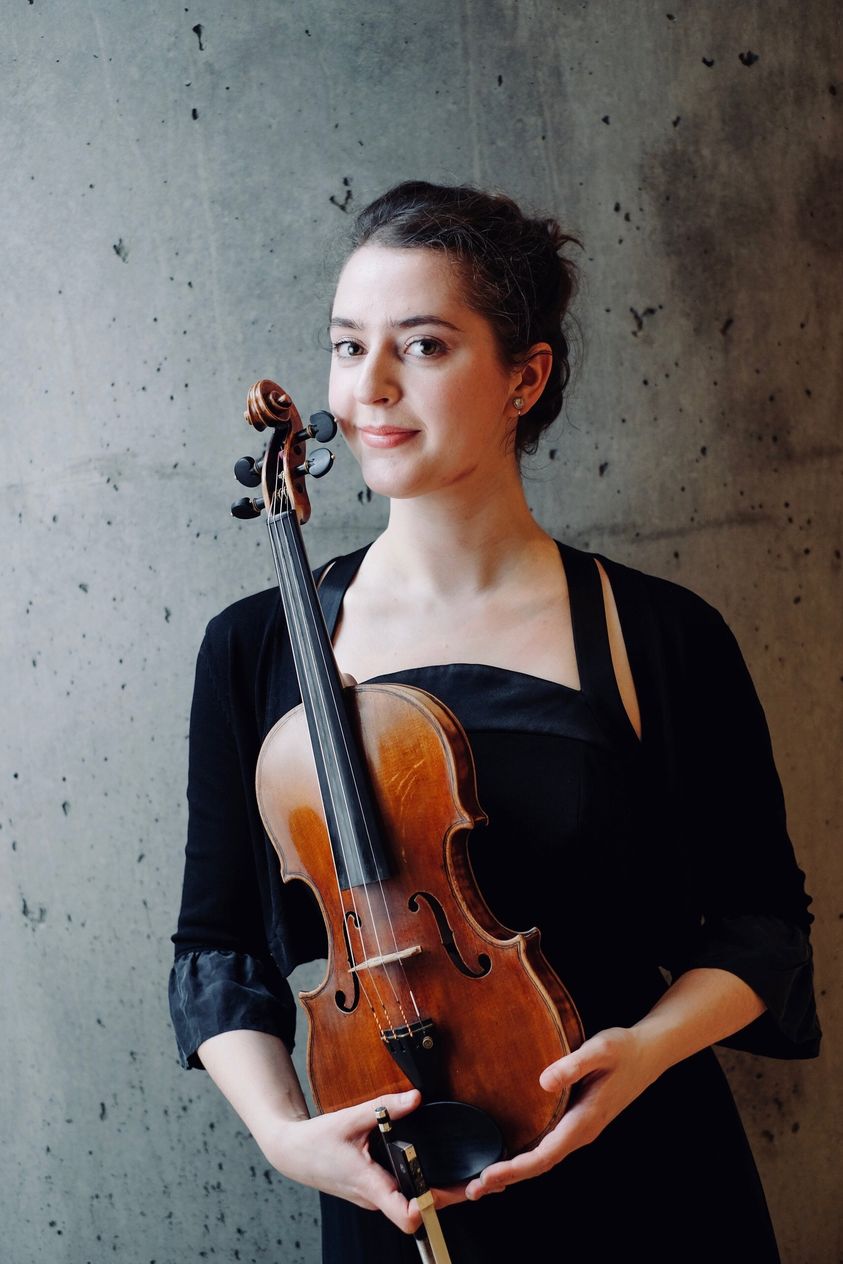 Wagner - Overture, Die Meistersinger
Sibelius - Violin Concerto
Rimsky-Korsakov - Scheherazade
Late-romanticism leaps to the fore in this highly entertaining concert. Wagner's magnificent Overture from his opera Die Meistersinger paves the way for Sibelius' powerful Violin Concerto. There's an instant return for the young British violinist Mathilde Milwidsky, who made such a tremendous impression at her MSO debut in 2022. Rimsky-Korsakov's Scheherazade is rightly popular. Gloriously orchestrated, Rimsky paints a series of wonderfully vivid musical pictures based on the famous collection of tales from the "thousand and one" Arabian Nights.
Click here to download a flyer for this concert
23 March 2023
Iyad Sughayer
Piano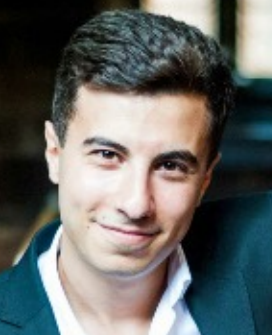 Mendelssohn - Overture, The Fair Melusine
Beethoven - Piano Concerto No.3
Schubert - Symphony No.9 "Great"
This concert brings us musical classicism at the cusp of the Romantic Era. Our soloist is the multi-prizewinning Jordanian-Palestinian pianist Iyad Sughayer playing the emotionally diverse passions of Beethoven's 3rd Piano Concerto. Mendelssohn's neglected but nevertheless delightful Overture, The Fair Melusine sets the scene. Schubert's much-loved "Great C major" Symphony then crowns it. Sadly, it had to wait ten years after his early death before its premiere, conducted by Mendelssohn.
Click here to download a flyer for this concert
18 May 2024
Jonathan Leibovitz
Clarinet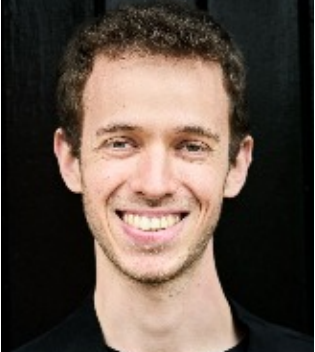 Philip Le Bas - Yuki-Onna
Mozart - Clarinet Concerto
Debussy - Clarinet Rhapsody No.1
Bartok - Concerto for Orchestra
We end our season with Bartok's Concerto for Orchestra. Written in 1943 to show off the brilliance of the Boston Symphony Orchestra, it was an instant success and has retained its popularity ever since. Our soloist in both Mozart's evergreen Clarinet Concerto and Debussy's 1st Clarinet Rhapsody is the award-winning Israeli clarinettist Jonathan Leibovitz. To begin, we've a fine home-grown contemporary piece, Yuki-Onna, based on Japanese folklore, written by our much-admired principal bassoonist, Philip Le Bas.
Click here to download a flyer of this concert
Pre-concert talks
Steve Migden presents Free Pre-concert talks before each concert from 6.40-7.10pm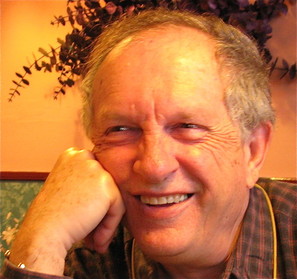 Steve has been a professional musician and educator since arriving from the USA in 1965 to study horn at the Royal Academy of Music. He presents informative informal and 'fun' talks throughout Kent. He has served MSO as Principal Horn, MOS Chairman, and currently as an MOS Vice President.
Next Season
Our 2024/25 season concerts will announced shortly.
If you drop us an email to [email protected] we will keep you in touch with all our news.
Venue
All our concerts are held in Mote Hall Mote Leisure Centre, Maidstone, ME15 7RN.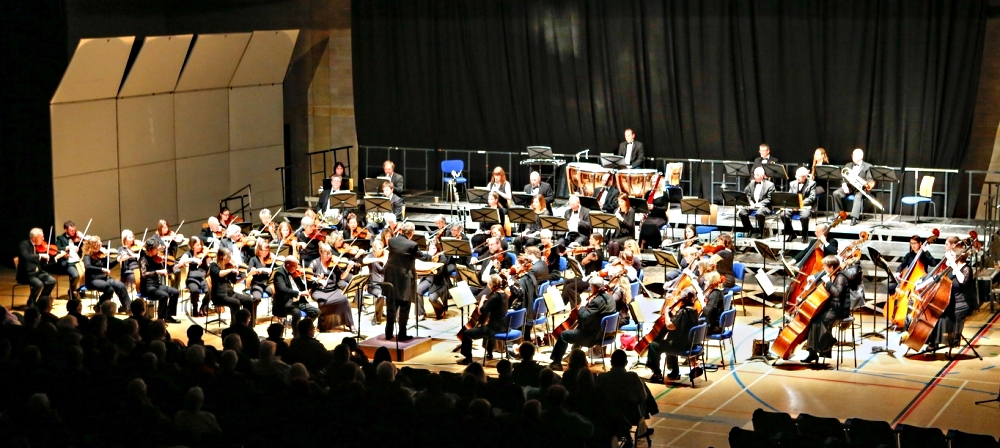 Wheelchairs can be accommodated in certain areas of the hall. A number of reserved car parking spaces are available for visitors with disabilities. The bar is open before and after the concerts, and during the interval. Interval drinks may be pre-ordered Refreshments are available in the bar foyer
Please note that Maidstone Leisure Centre (Mote Hall) have installed a vehicle number plate recognition system in the car park. However, we have arranged for the system to be TURNED OFF AT 5.30pm prior to each of our concerts. Therefore, please ignore all signage and park as normal, without registering your vehicle's number plate.
Buy Tickets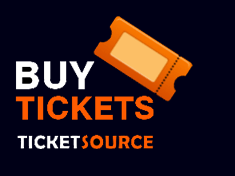 Phone number 0333 666 3366
From September, you will be able to click here to buy tickets online
Maidstone Symphony Orchestra performs at Mote Hall, in Mote Park, Maidstone, which has a seating capacity of approximately 900. Concerts start at 7.30pm, with Free pre-concert talks presented by Steve Migden from 6.40pm to 7.10pm. Current Season Ticket Holders save up to 20% by buying a season ticket for all concerts. HALF PRICE FOR NEW SEASON TICKET SUBSCRIBERS! Students £5 and FREE for under 18s. You can book tickets for individual concerts online, by phone, or buy tickets at the door. Click here for more information on buying tickets.

About Us
Under the direction of its acclaimed and popular conductor, Brian Wright, Maidstone Symphony Orchestra is regarded as one of the UK's finest "community" orchestras. It was formed in 1910 as Maidstone Orchestral Society, still the title of the concert promoting organisation.

Today MSO is a superbly well-balanced mix of local professionals and ex-professionals, music teachers and excellent amateur players who come together regularly on a voluntary basis to produce concerts of a professional standard. This entails great commitment by the players, many of whom travel from all over Kent, and beyond, to attend MSO's weekly Thursday evening rehearsals.

The MOS is a registered charity number 1163384.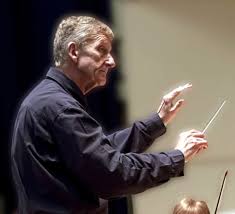 Conductor
Brian Wright
Brian Wright has been Music Director and Conductor of Maidstone Symphony Orchestra since 1990.

Brian studied as a Gulbenkian scholar in London and Munich. He won major prizes in conducting competitions at La Scala, Milan and with the London Symphony Orchestra. He was Assistant Conductor to the LSO and then Associate Conductor to the BBC, winning acclaim for performances at the Proms. Brian has conducted all the UK orchestras, toured in Europe with the BBC Symphony Orchestra, and in Europe and China with the Royal Philharmonic Orchestra. He has been a guest conductor in almost 20 countries.
Leader
Andrew Laing
Andrew (Andy) Laing started learning the violin when he was 5, and by the age of 16 was appointed leader of the National String Orchestra of Scotland. He gained a place at the Royal Academy of Music, winning numerous prizes and scholarships. Andy was appointed sub-leader of the BBC Radio Orchestra, then Leader of the London City Ballet Orchestra. In the '90s, he spent much time on stage at the Royal Shakespeare Company, where he met his wife, Rachel, also a professional violinist. Andy is a keen amateur astronomer, and if music had not been his first love, it is entirely possible that a career involving the stars may have followed!
Committee
Chairman - Peter Colman
General Secretary - Lyn Parker,
Treasurer - Harriet Finch,
Ticketing - Nicci Whittaker.

PLAYER REPRESENTATIVES:
David Montague and Angela Migden

SUBSCRIBER REPRESENTATIVES:
Peter Hart, Richard Ashby

CO-OPTED MEMBERS:
EX-OFFICIO:
John Lill CBE (President),
Janet Ash (Vice-President),
David King (Vice-President),
Steve Migden (Vice-President),
Brian Wright (Conductor & Music Director).
Friends of MOS

For over 35 years the Friends of Maidstone Orchestral Society have been our financial lifeline. The Friends help to bridge the gap between the price of our tickets and the actual cost of concerts, and have provided some of the equipment (eg acoustic screens) needed to make our concerts possible. The Friends' activities inevitably fell quiet during Covid, but we are keen to revive and expand them. We would love you to join them and help the orchestra continue to perform its seasons of excellent concerts. The Friends charity is now chaired by Peter Colman. If you would like to know more about them, please email
[email protected]

or pick up an explanatory leaflet at one of our concerts.
PLAYERS
The Kent Messenger described MSO's players as "A fantastically loyal group of players with amazing abilities." Coming from all over Kent, they are recognised for all giving of their time unstintingly with more than 23 hours of rehearsal for each concert.
Join Us

MSO is always looking for high standard, voluntary players. For Wind and Brass players, extras are often needed for concerts with larger orchestrations. Good upper strings in particular are always welcome. MSO rehearses on Thursday evenings from 19.30-22.00 during school terms at Invicta Girls Grammar School, Huntsman Lane, Maidstone. For more information please contact our General Secretary at

[email protected]
Rehearsals

Rehearsals are normally held at Invicta Grammar School, unless otherwise notified
Concert 1: 14 October 2023
Rehearsals: Sept 7th, 14th, 21st, 28th, Oct 5th, 8th (Sunday), 12th
CONCERT SATURDAY 14 October 2023, 7.30pm (Reh 2.30-5.30pm)

Concert 2: 2 December 2023
Rehearsals: Oct 19th, Nov 2nd, 9th, 16th, 23rd, 26th (Sunday), 30th
CONCERT SATURDAY 2 December 2023, 7.30PM (Reh 2.30-5.30pm)

Concert 3: 3 February 2024
Rehearsals: Dec 7th, Jan 4th, 11th, 18th, 25th, 28th (Sunday), Feb 1st,
CONCERT SATURDAY 3 February 2024, 7.30PM (Reh 2.30-5.30pm)
<![if !supportLineBreakNewLine]> <![endif]>
Concert 4: 23 March 2024
Rehearsals: Feb 8th, 22nd, 29th, Mar 7th, 14th, 17th (Sunday), 21st
CONCERT SATURDAY 23 March 2024, 7.30PM (Reh 2.30-5.30pm)
<![if !supportLineBreakNewLine]> <![endif]>

Concert 5: 18 May 2024
Rehearsals Mar 28th, Apr 18th, 25th, May 2nd, 9th, 12th (Sunday),
16th, CONCERT SATURDAY 18 May 2024, 7.30PM (Reh 2.30-5.30pm)
Notices

WEBSITE UPDATED 25 June 2023 with new seas0n concerts
s